Sandwichpanelmaskin för vägg och tak
Produktbeskrivning
Smörgåspanel är nybyggd byggnadsmaterial, idealisk för konstruktion och dekoration. Våra rockwool och EPS sandwichpanel produktionslinje producerar huvudsakligen två typer av sandwichpanel. En typ appliceras på taket och den andra appliceras på väggen. Dessa material har flera överlägsenheter, såsom värmebehandling, brandförebyggande och dekorativ skönhet. På grund av hög hållfasthet, stark känsla av skönhet, enkel konstruktion och kort konstruktionstid, har sandwichpanelen mycket bredare tillämpningsområde. Den är tillämplig för växter, stormarknader, storskaliga lager, långa tak, fördjupade hus, och även lämpade för kylhus, renrum, luftkonditioneringsrum, kommunikationsbasstationer och många andra platser.

1.Parametrarna på smörgåspanelen gör maskinen till vägg och tak
Main parameter :
a. Uncoiler
Material of coil:
color coating coil
Thickness of sheet:
0.3~0.8mm
Width of coil:
1250mm
Weight of coil:
≤ 5 t
Inside diameter of coil:
480~520mm
b. Into Shearing Device
Type of Shearing:
Electrical Shearing
Driven Power:
0.75 kw

c.

c

.

Forming Machine Itself

Design of profile:
see list and drawings attached
Type of forming:
single

layer forming

Stands of forming:
1

6

stands

Roller diameter:
¢80mm
Material of roller:
45 steel heat treatment
Thickness of chromic plating of roller surface:
0.05~0.06mm
Speed of forming:
5~6.0m/min synchronies with panel machine
Type of synchronies:
electrical synchronies
Driven power:
3.0 kw
Installation instruction:
two parts
Size of forming machine:
11000×2200×2200mm
Weight of forming machine:
~

6

t

d. Control Panel
Electrical Voltage:
380

V/3Ph/50Hz

Type of controlling:
PLC (Mitsubishi Japan)
Touch screen:
Mt506 (Taiwan)
Speed measure device:
OMRoM (Japan)
Parts of electrical control system:
Simenz
Transducer:
(Mitsubishi Japan)/0.4KW (Made in China)
Model:
SPC

Machine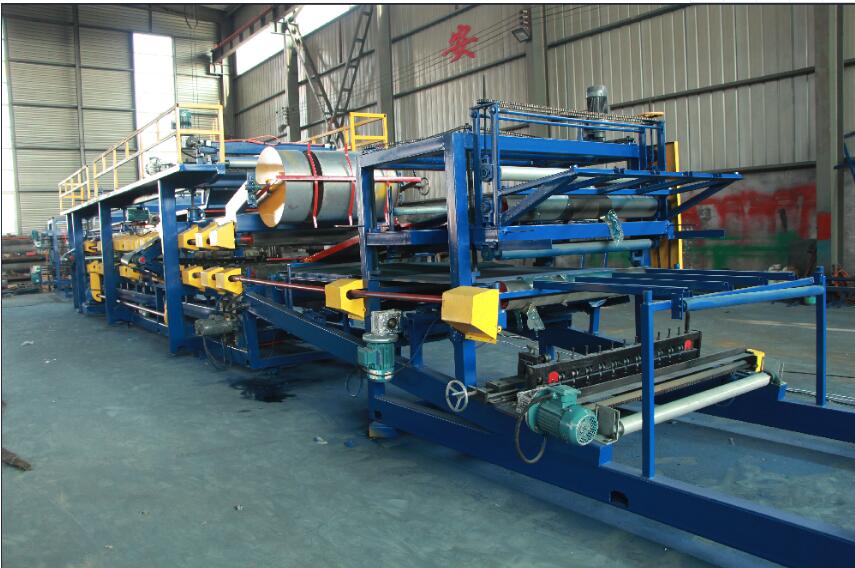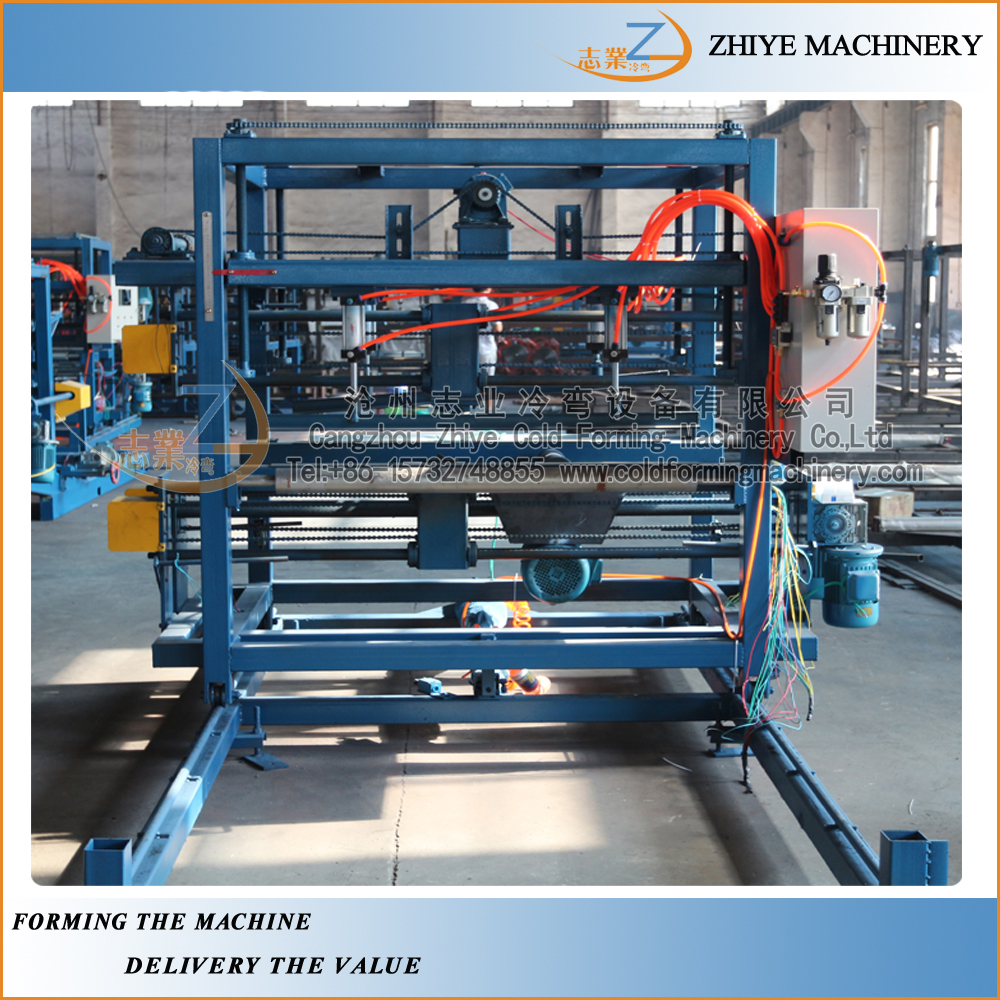 2.Working Flow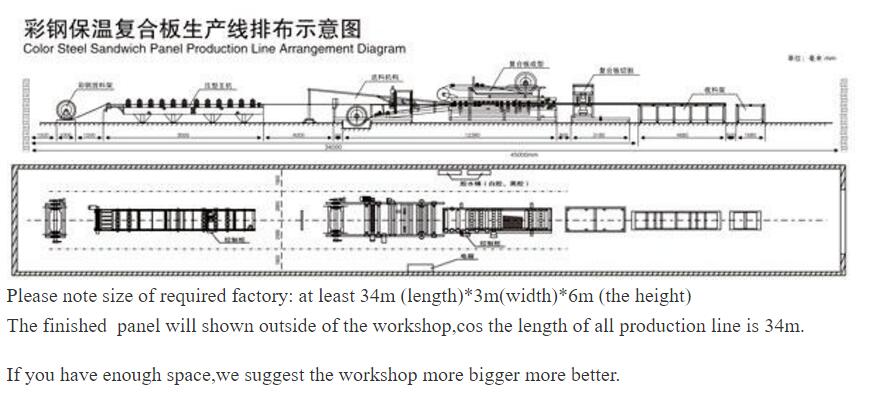 3.Finished Prodcts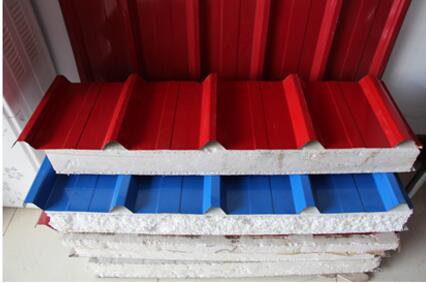 Förpackning och frakt
Sandwichpanelmaskin för vägg och tak kan laddas i två 40-tums behållare. Huvudrullformningsmaskindelen är naken packad medan datorn och motordelen är fylld med vattenbeständig trasa.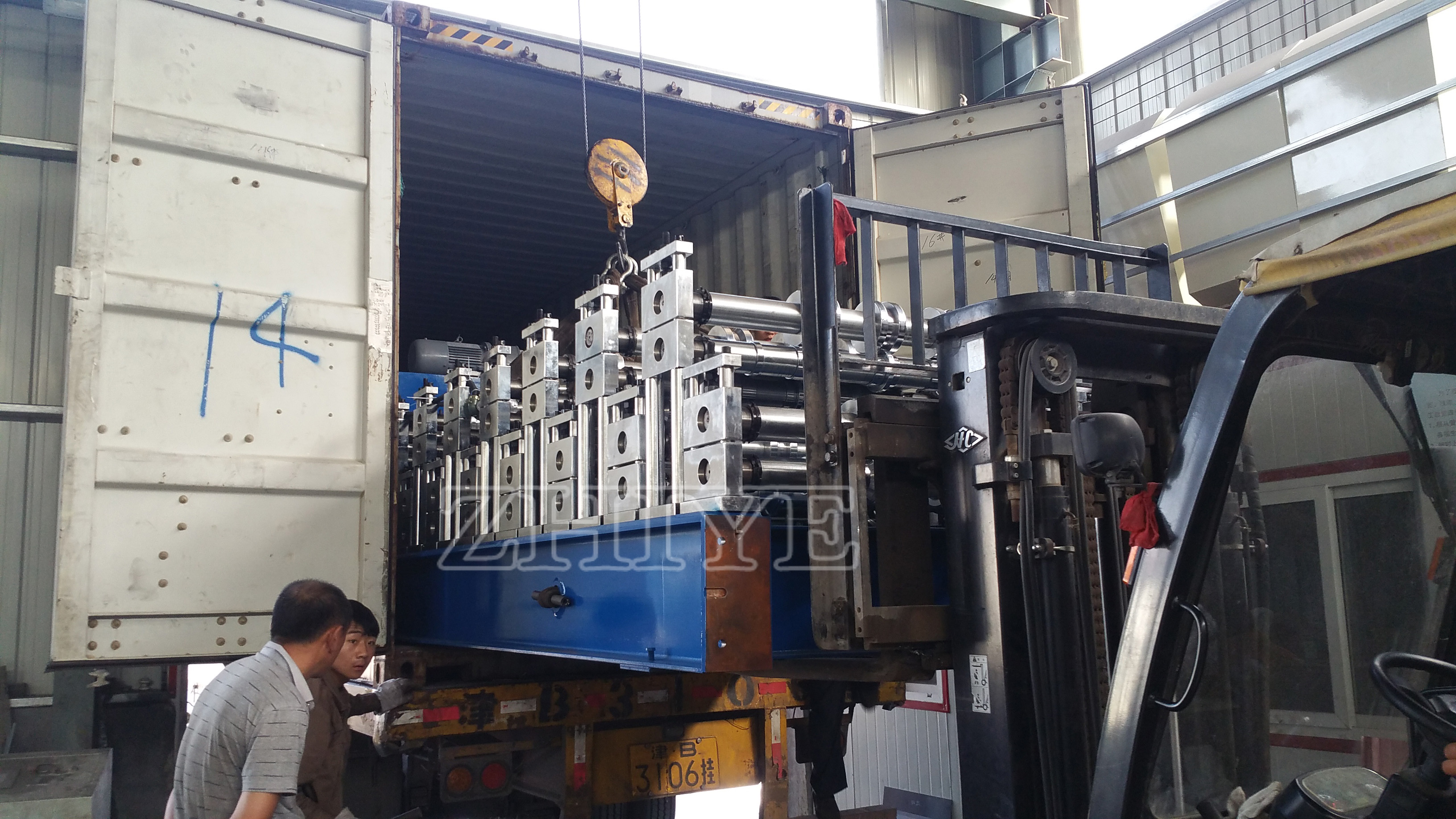 Företagsinformation
Cangzhou Zhiye Cold Forming Machinery Co, Ltd är tillverkaren specialiserad på olika kallformning maskiner och automatiska produktionslinjer. Huvudprodukterna är: 1. Takläggningsmaskiner för takläggning / väggpanel, 2. Kakelformningsmaskiner, 3. C / U / Z purlinvalsformningsmaskiner, 4. Golvbeläggningsvalsformningsmaskiner, 5 stålrullborrmaskiner, 6. Rörformningsmaskiner, 7. Sandwichpanelmaskin för vägg och tak. Under senare år har våra produkter i stora vågar sålts till mer än 50 länder och regioner, Thailand, Indien, Malaysia, Turkiet, Saudiarabien, Ryssland, Albanien, Armenien, Förenta staterna, Grenada, Bolivia, Colombia, Chile, Sydafrika, Kenya, etc, och har vunnit universell uppskattning och pris från kunder över hela världen.
Utställningsutställning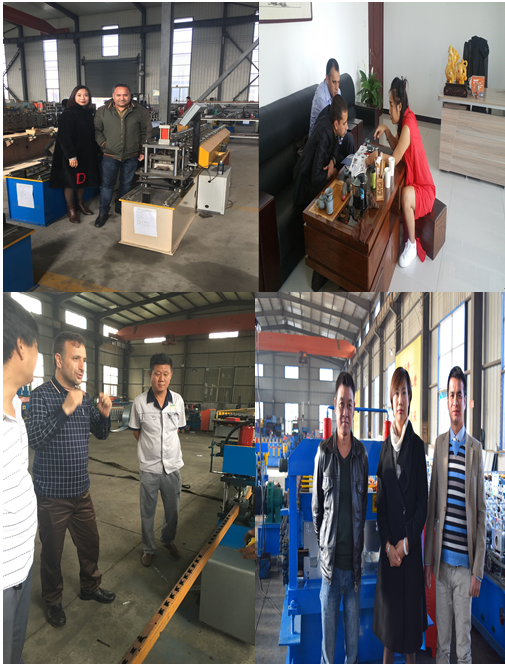 Kontakta oss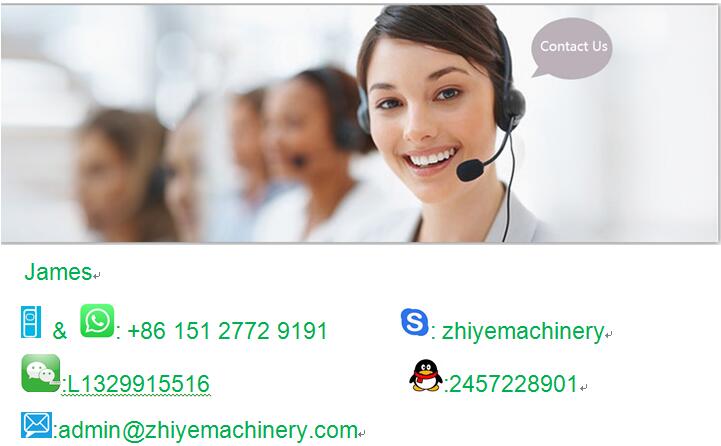 Produktkategorier : Sandwichpanelrullformningsmaskin