Glasad kakelmaskin
Produktinformation:
Denna produktionslinje använder galvaniserad stålplåt, färgad pansarplatta eller aluminiumplåt som materialplåt. Produkterna av den används som takplattor och väggpanel utanför byggnaden, för att öka skönhet och hållbarhet hos takplattan och väggpanelen. Denna rad har ingen gräns för bearbetningslängden
No.

Glazed Tile Making Machine




1

roller station

12 roller stations

2

speed of production

0-2m/min

3

Voltage

380V, 50HZ, 3phases

4

width of steel sheet

1200mm




5

dimensions

6.92*1.45*1.51m

6

thickness of steel sheet

0.3-0.6mm




7

Material of cutting blade

Cr12

8

Hydraulic

#40

9

Control system

PLC system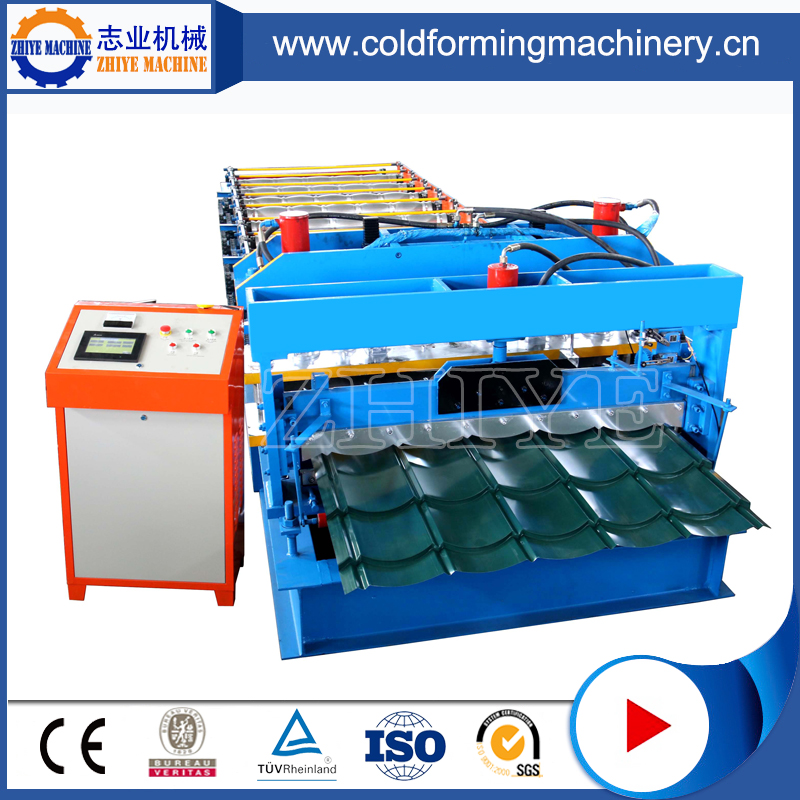 1. Manuell Uncoiler:

Användning: Den används för att stödja stålspolen och avkolla den på ett vridbart sätt. Stålspolen är ospolad för hand.
Lastkapacitet: 5T
Inre diameter: 500-508mm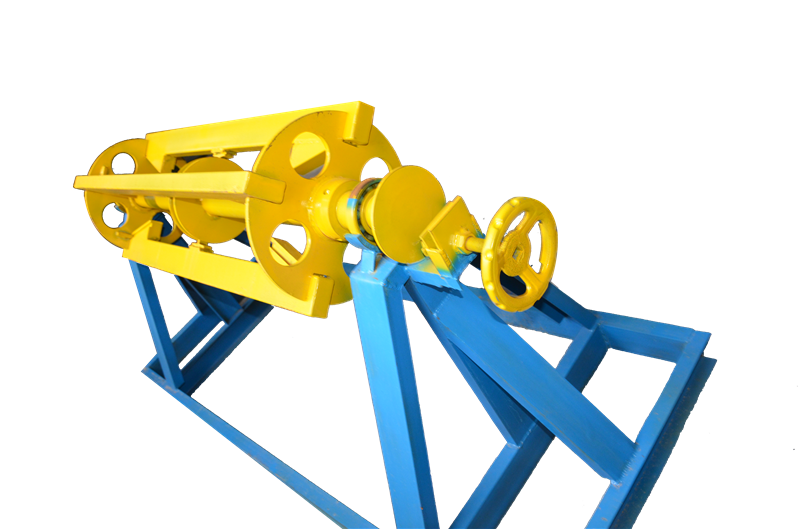 2. Matningstabell:
Lägg råmaterialet (stålplåt) genom stranden för att tillverka och bearbeta, det kan garantera att produkterna är snygga. Parallellt och allt är enhetlighet. Var vänlig hänvisa till utrustningens föreskrift för att känna till funktionen att lokalisera vinkeljärn.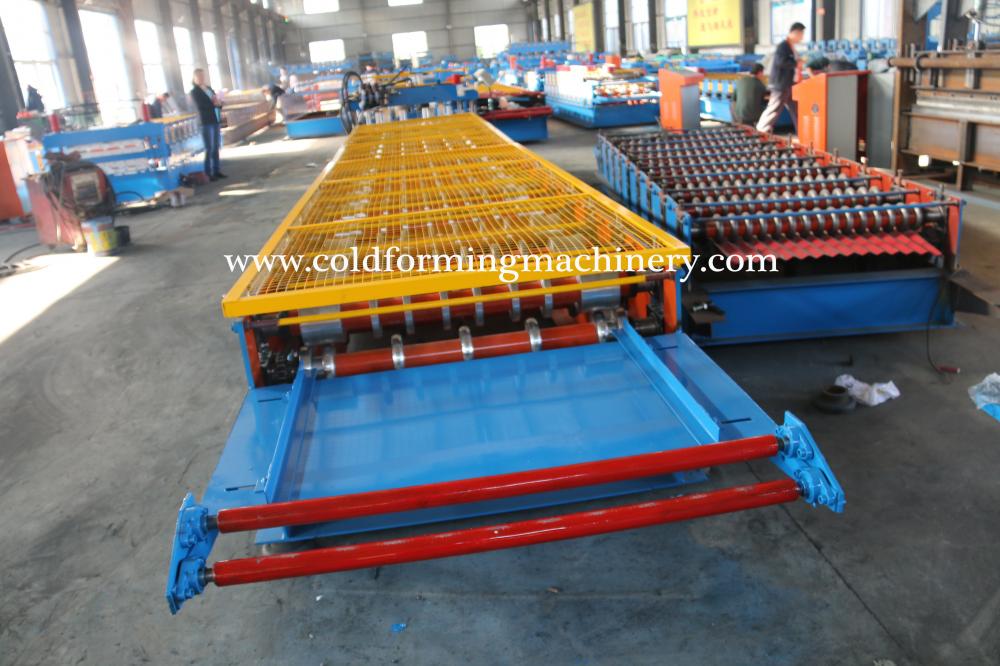 3. Huvudrullformningsmaskin:
Material av rullar: 45 # stål, rulleytor polering, hårdplätering. Den polerade ytan och värmebehandlingen mot formarna kan också hålla formningen. Plattans yta är smidig och inte lätt att markera när den stämplas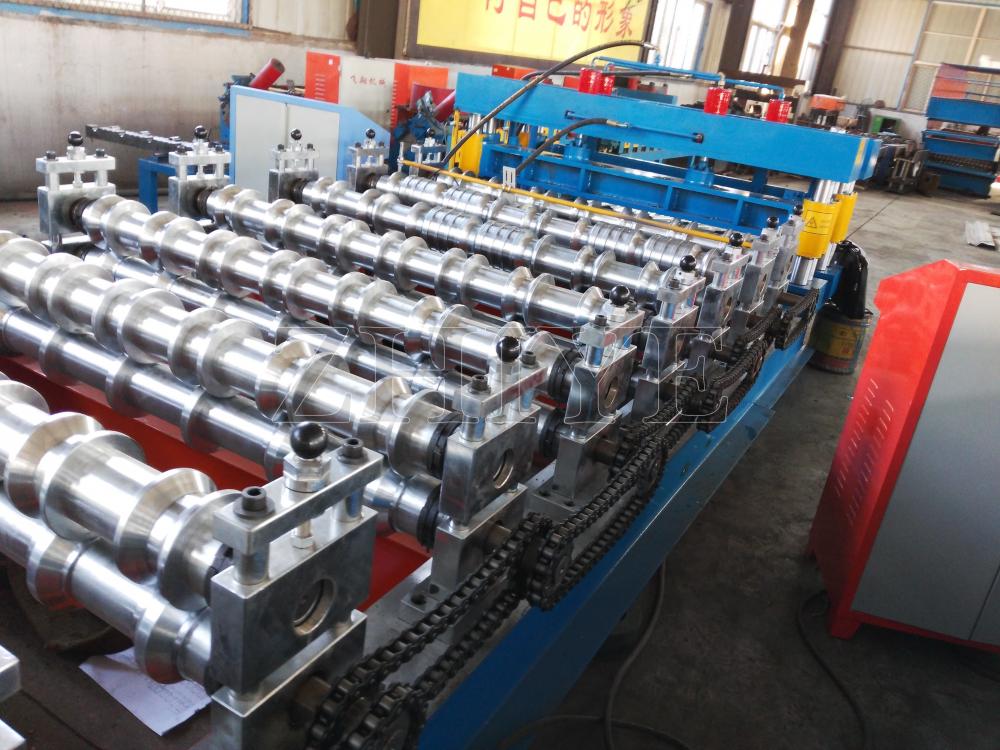 4. Hydrauliksystem:
Hydraulolja: 40 #.
Hydraulolja in i hydrauloljetanken, pumpen driver skärmaskinen för att påbörja skärbetet.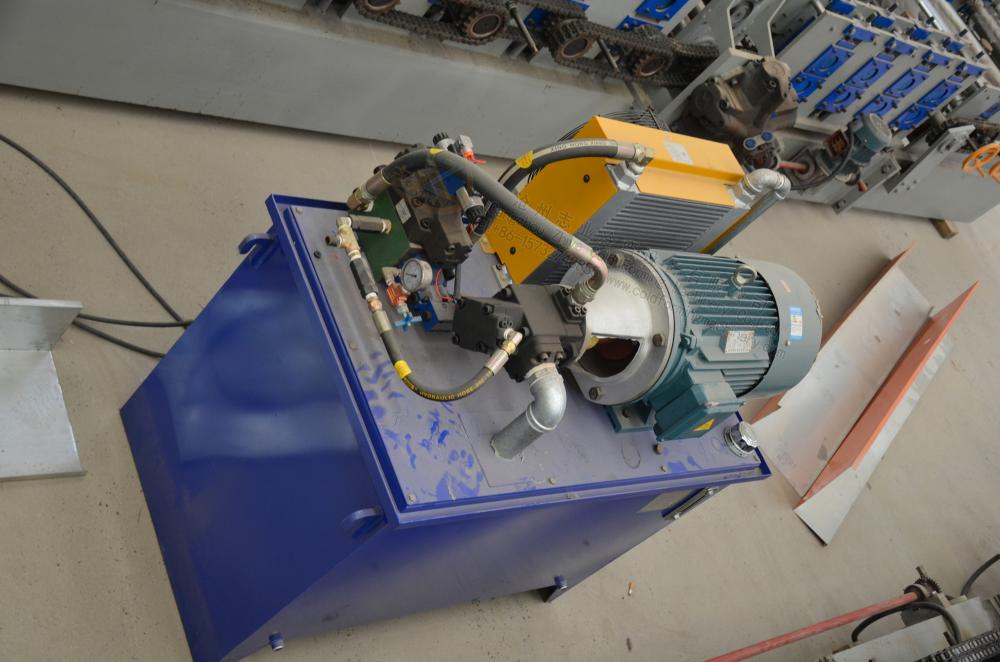 5. Skärmekanism: Den antar den hydrauliska enheten och den automatiska platsen för att bestämma dimensionen och skära målprodukterna. Bladblad: Cr12, släckningsbehandling.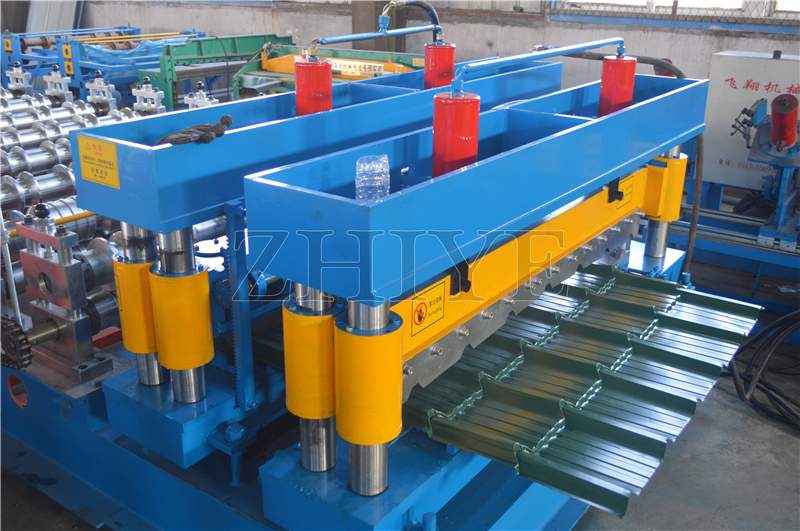 Paket och frakt:
Kakel Making Machine paket: naken, med vattentät duk och stuva trä. Importerat datorkontrollsystem packat med vattentätt trasa och kortkort.
30 ARBETDAGAR EFTER HAR MOTTAGET INSÄTTNINGEN
Vår servitör:
Vi tillhandahåller det tekniska stödet för hela livet. Under tiden, om några delar går sönder och inte artificiell skada, skickar vi dig nya gratis. När teknikerna behöver utlands, kommer vi att ordna tekniker. Men köparen ska ta alla kostnader, inklusive Visa, Roundtrip biljett, lämpligt boende och betala serviceavgiften till tekniker med $ 150 / dagar
Företagsinformation:
Cangzhou Zhiye Cold Forming Machinery Co, Ltd har varit berättigad till [nyckel privat företag "av kommunerna och genom åren har vi varit dedikerade till forskning och utveckling samt tillverkning av formningsmaskiner av metallplatta kallbockningsvals På grund av det unika ledarskapet och förmågan på produktutveckling har vi placerat oss i en ledande position bland konkurrenterna inom samma område och våra produkter har vunnit fördelarna från stålkonstruktionen för sin lätta och geniala struktur och Lämplig design också. För att sälja glaserad kakel Kallformningsmaskin.
Kontakta:
Produktkategorier : Golvbelagd takplattform