Högkvalitativ metalldäckrullformningsmaskin
Produktbeskrivning:
Paneler som tillverkas av denna maskin används huvudsakligen som golvbeläggning i Ryssland. Den har funktioner med hög våg, hög styrka, hög grad som automatiskt producerar, lägre kostnad och så vidare.
Denna panel är uppbyggd med betong, som har god vidhäftning. Detta kan inte bara spara stålstålplåt, men kan även minska golvbeläggningens lastkapacitet. Därför minskar stålmängden av hela projektet och kan säkert spara pengar.
Teknisk parameter för produktlinjen:
NO.
Item

Characteristic

1.
Processing Material

GI

2.
Processing Thickness(mm)

0.6-1.6mm

3.
Main Frame/Middle plate


H400 Steel Beam/

20mm Steel plate

4.
Material of Rollers

Gcr15,with heat treatment

5.
Diameter of Shaft

100mm,with heat treatment

6.
Number of Rollers

26 stand rollers

7.
Production Speed

0-14m/min

8.
Roller Driven

Decelerating Motor+1.2" double Chain Transmission

9.
Cutting Model

Hydraulic Profile Cutting

10.
Length Measurement

Encoder

11.
Control Style

PLC

12.
Operation Model

Button + Touch Screen

13.
Total Power

27.5kw

14.
Voltage

380V 50HZ or at buyer's request

15.
Testing Material

Q195

Arbetsflöde:
Avkorkning av arkarket --- Rulleformning --- Mätlängd --- Skär panelpanelerna till supporteren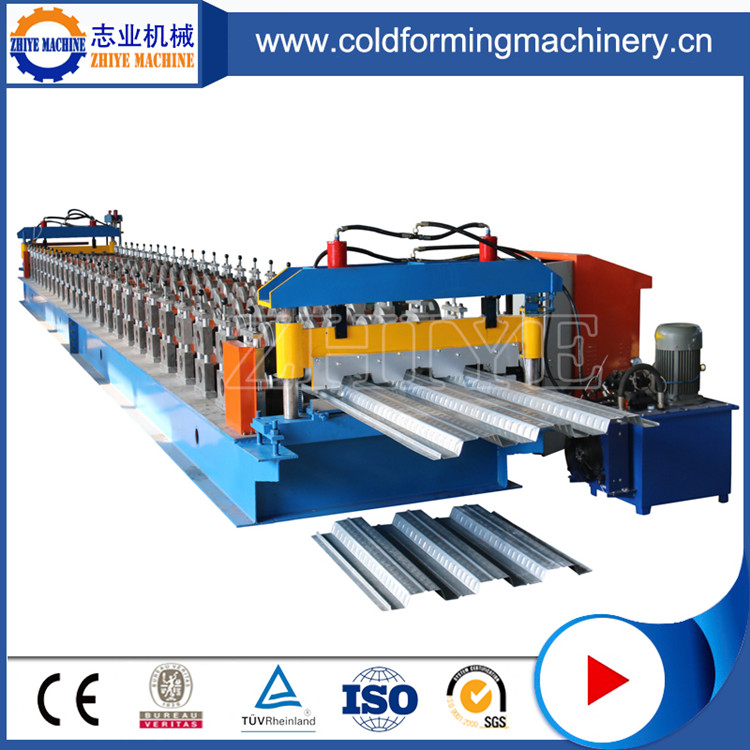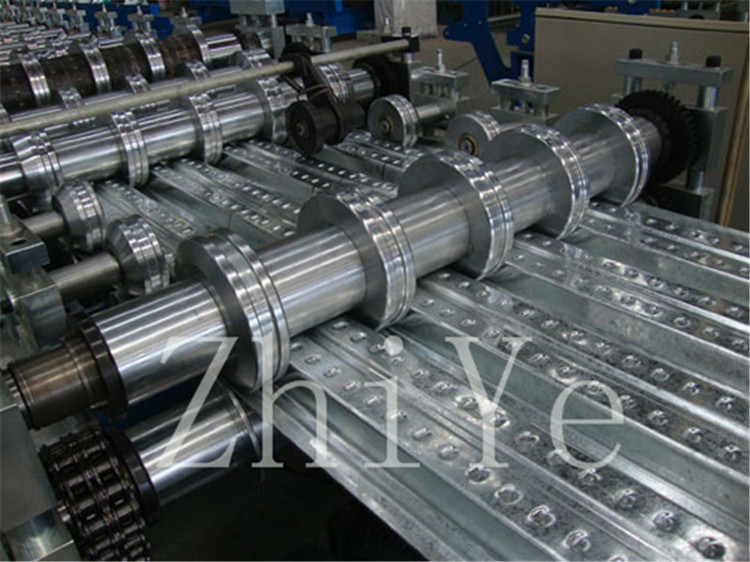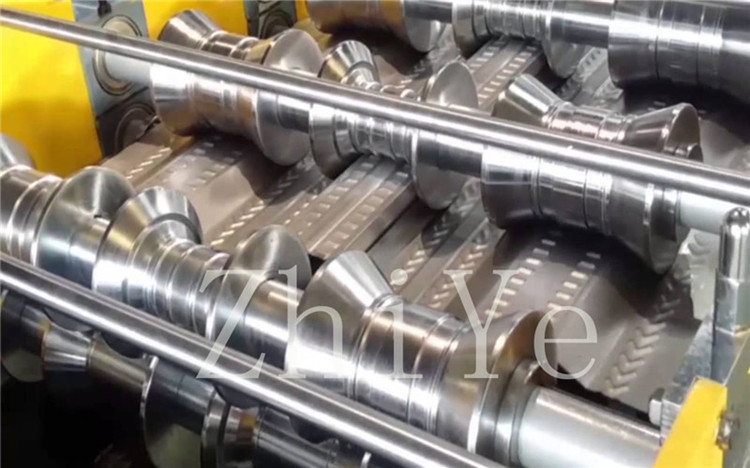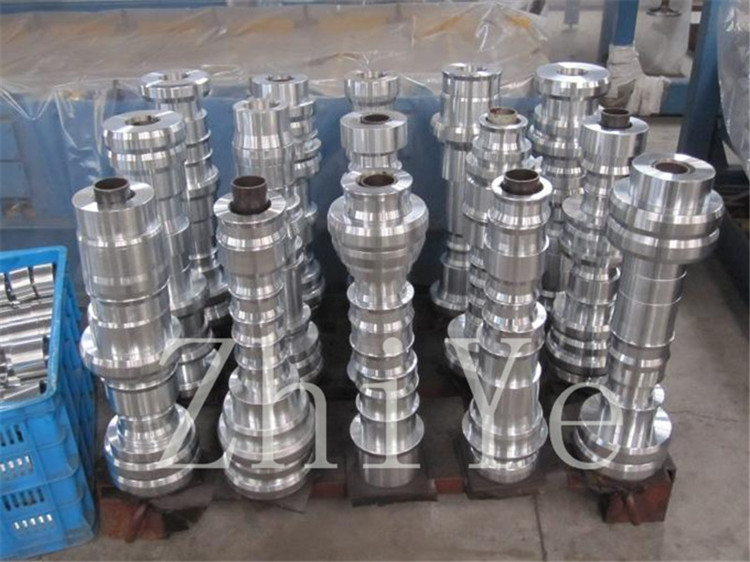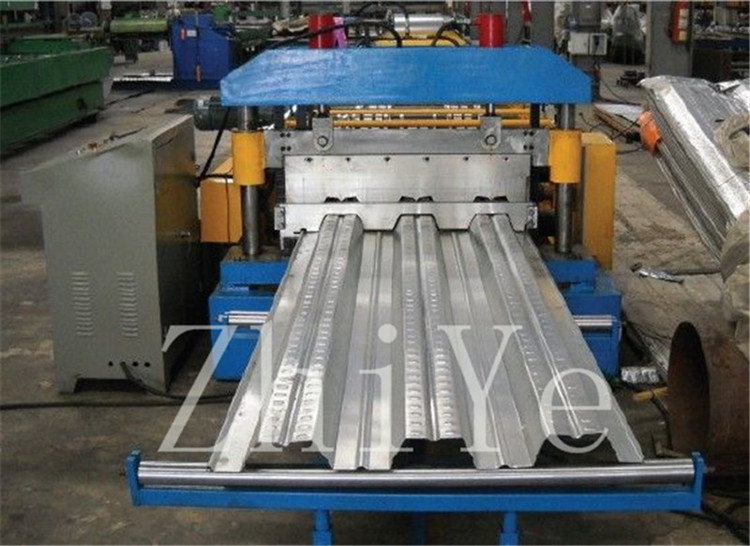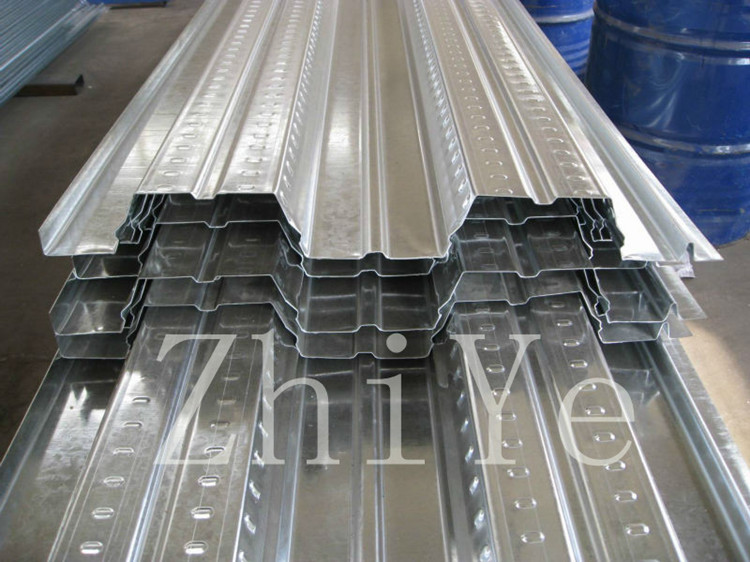 Förpackning och leverans:
1, Vi har professionella tekniker för lastning Garanterad gods lasten i behållaren utan några skador.
2, Naken, med vattentät trasa och stuvträ. Importerat datorkontrollsystem packat med vattentätt trasa och kortkort.
3,30 arbetsdagar efter mottagen deponering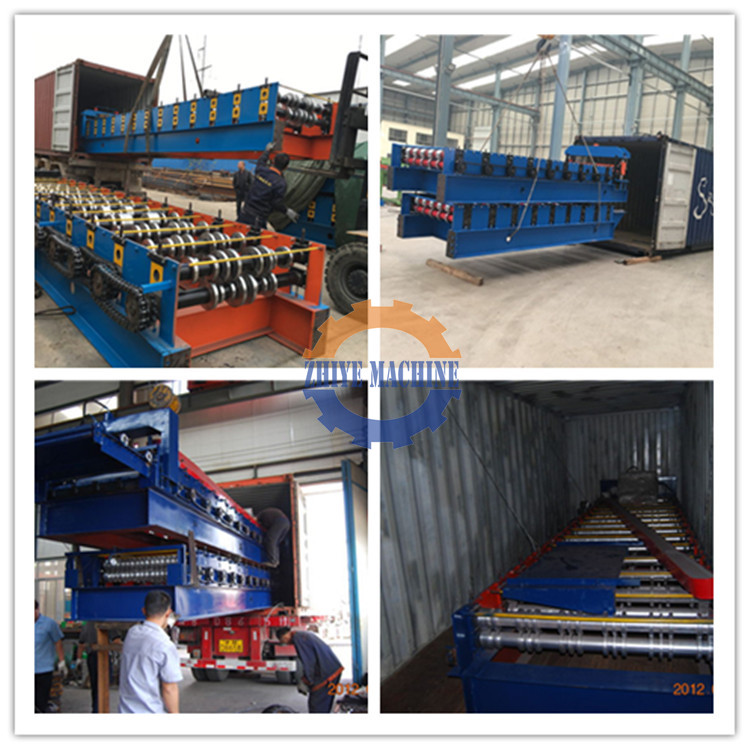 Vår tjänst:
Vi tillhandahåller det tekniska stödet för hela livet. Under tiden, om några delar går sönder och inte artificiell skada, skickar vi dig nya gratis. När tekniken ska gå utomlands, kommer vi att ordna tekniker. Men köparen ska ta alla kostnader, inklusive Visa, Roundtrip biljett, lämpligt boende och betala servicegebyret till tekniker med $ 150 / dagar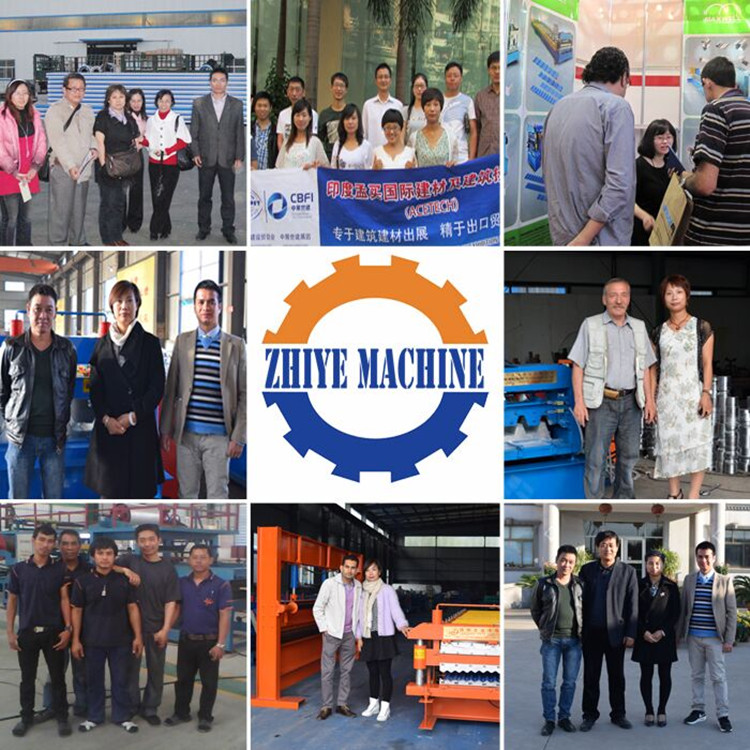 Företagsinformation:
Cangzhou Zhiye Cold Forming Machinery Co, Ltd är tillverkaren i Kina
* Det grundades 1996, vi är specialiserade på olika kallformande maskiner och automatiska produktionslinjer. Huvudprodukterna är: takplattformar / väggpanelvalsformningsmaskiner, plattformningsmaskiner, C / Z / U-rullformningsmaskiner, golvbeläggningsrullar Formningsmaskiner, stålramar truss rollformningsmaskiner, rörrullformningsmaskiner och customeried machiens.
* Våra produkter vid stora skalor har sålts till m er än 50 länder och regioner, för Ryssland, Burma, Mongoliet, Rumänien, Irak, Sydkorea, Kanada, Moçambique Bahrain, Bolivia, Angola, Paraguay, Turkiet, Sri Lanka, etc. Vackert utseende, rimlig konstruktion, vacker design av plattan har vunnit universell uppskattning och pris från kunder över hela världen.
* [Kontroll varje detalj, gör ett bra jobb i varje produkt "regraded som vår produktkvalitet utövar.
* [Sätta upp långsiktiga affärer, hittade hundraåriga varumärken "är företagets mål. Vi hoppas verkligen att skapa en bättre framtid med dig helt och hållet.

Certifikat:


Används i stor utsträckning: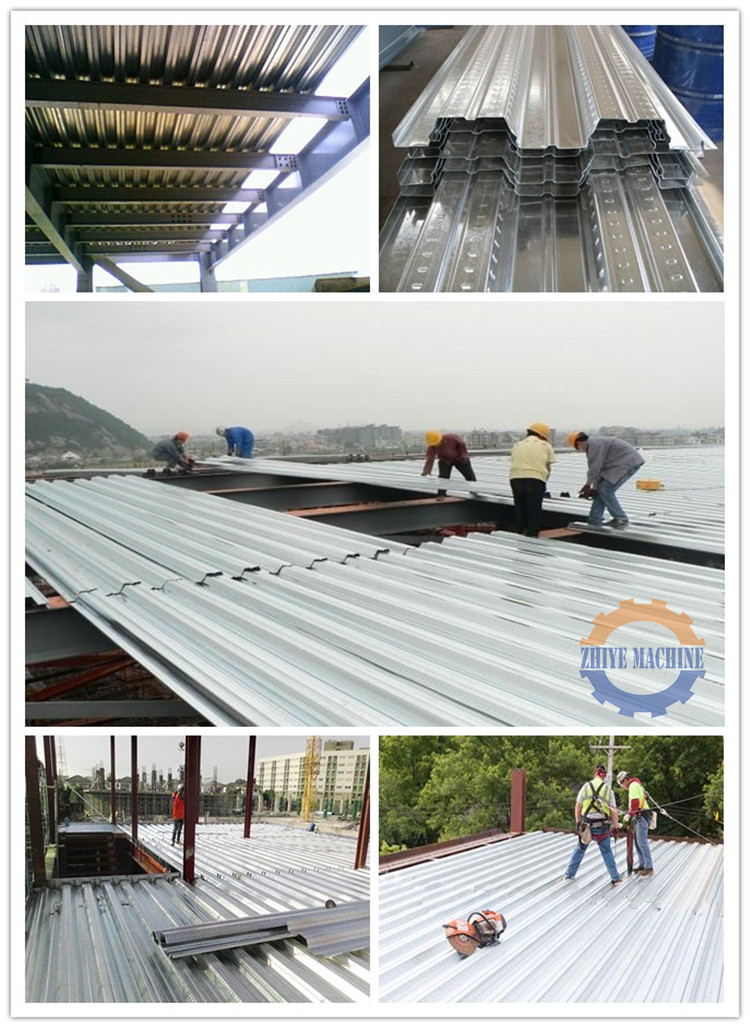 Kontakta oss: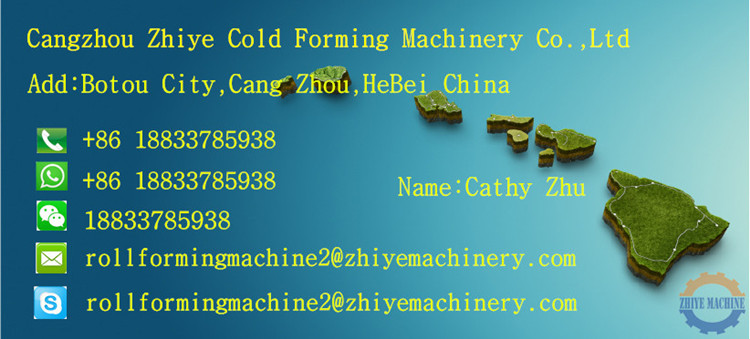 Produktkategorier : Golvpanel Rolling Forming Machine